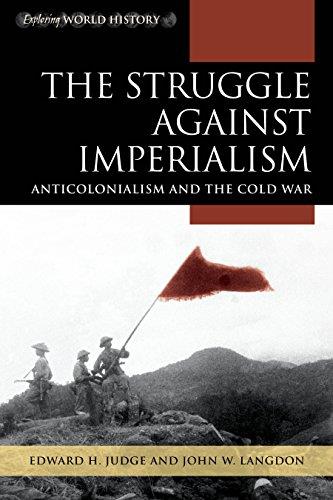 The Struggle against Imperialism: Anticolonialism and the Cold War By Edward H. Judge and John W. Langdon
2018 | 243 Pages | ISBN: 144226585X | PDF | 2 MB


This concise and engaging text argues that the Cold War and anti-colonial movements should properly be studied and taught together, not as distinct developments, but rather as interwoven aspects of a complex global transformation. The authors provide a cogent and concise description of the post-World War II era and reveal connective dimensions of that era that remain hidden in books that focus primarily on either the Cold War or the struggles against imperial rule. It not only deals with anti-colonialism and Cold War together but also portrays the Cold War as a contest between "anti-imperialist empires," capped by the collapse of one of them-the multicultural trans-regional Soviet realm-in a work that is engaging and accessible to both students and general readers. Edward H. Judge and John W. Langdon are professors of history at Le Moyne College. Their books include Connections: A World History and The Cold War through Documents: A Global History.





http://nitroflare.com/view/4F42A0D68B12B5F/1442265833.pdf


https://rapidgator.net/file/a8fc5ead9e57d73f21f44a903b3d9f9d/1442265833.pdf.html